Interior Motives by Will Smith LLC - Charlotte
- Buy Ceiling Tiles in Charlotte, NC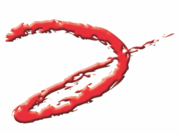 Will Smith is a true testament to "turning lemons into lemonade". Using the inspiration from a past relationship, Will found his passion for interior design which has catapulted him to becoming a sought after celebrity interior designer. Through persistence and the belief in his dreams, he has accomplished more than one could imagine.
While making the transition of leaving his job in the insurance industry, Will landed his first client – a coworker who wanted to have her bathroom redesigned. Up for the challenge, he transformed her bathroom from sterile hospital white to a spa retreat. This project validated the start of his Charlotte, N.C. design firm, Interior Motives by Will Smith, LLC, in February 2000.
Smith earned a bachelor's degree in Criminal Justice and African American and African Studies from the University of North Carolina at Charlotte. However, at the beginning of his design journey he took interior design courses at Central Piedmont Community College. The designer, although, is mostly self-taught, he learned key concepts of interior design through magazines and books.
Services
Interior Design
Project Management Furniture Sales
Reupholstery
Storage and Closet
Organization Systems
Kitchen and Bath Design
Landscape Design
Wallpaper Sales and Installation
Paint Color Consultations
Business Design Consulting
Holiday Decorating, Gift Wrapping, and Event Decor