Bee's Quilt Shop & Studio
- Buy Ceiling Tiles in St. Augustine, Florida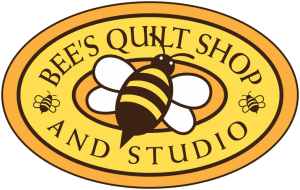 Bee's Quilt Shop and Studio has been providing the St. Augustine, FL, area with an extensive variety of designer fabrics, sewing notions, professional long-arm services, and other quilting essentials since 2013.
We provide a clean, bright, easily accessible gathering place where stitchers of all skill levels can enjoy creative inspiration, educational opportunities, and community involvement.
Our talented, knowledgeable staff members have a combined 75 years of sewing and quilting experience which they're happy to share with our customers each day. As a unified team, our goal is to instill a passion for quilting in all who wish to learn this time honored skill.
When you're in the beautiful St. Augustine area, drop by our store for a truly enjoyable shopping experience, featuring fabrics galore, a friendly atmosphere buzzing with creative energy, and quite possibly…the best customer service around!
We look forward to meeting (and exceeding) your creative needs!